Custom additional fields
To add additional field, click on the Config menu, and click on Additional field.
Select the module where you'd like to add an additional field and click on Add button.
A window will pop up and it will be possible to create an additional field.
In this example, it shows a some_additional_field additional field for the Customers module.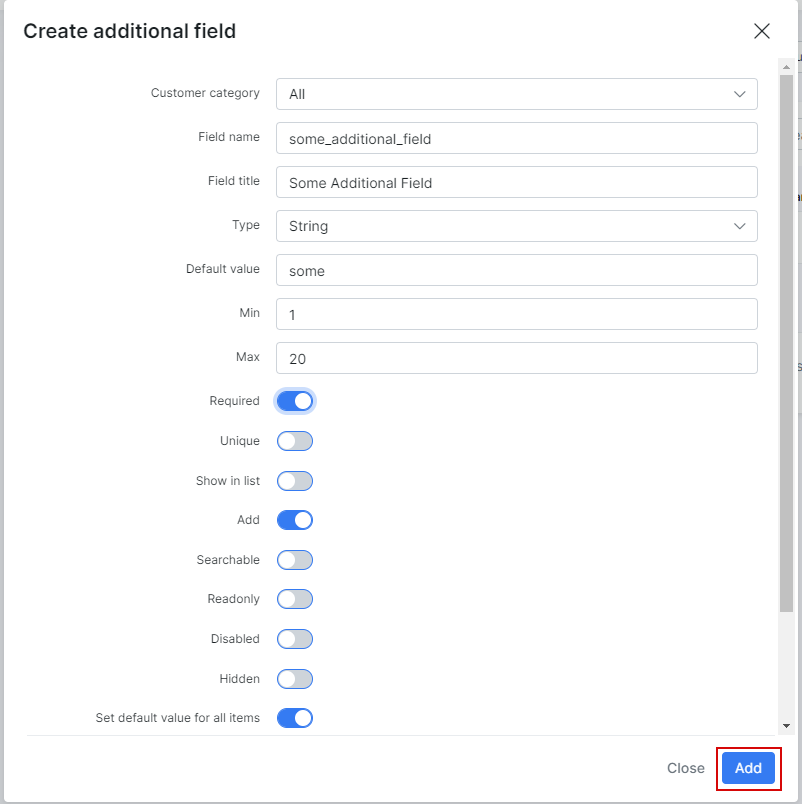 Required - impossible to save without filling in this field.
Unique - unique value for this field. Show in the list - shows in the list of the selected module as a column.
Add - add to the entry of every module.
Searchable - searchable.
Set default value for - set as a default value for every field.
When the new field is created, it is possible to see the new field in the Additional Field table and in the Customer Information view: