One-Time plans
When use One-Time plans?
For example, connect customers, extra support, Hosting or IPTV services, tariffs which require charges only once, not recurring.
To configure the One-Time plan, click on the Tariff plans → Custom and click on Add plan.
You will redirect to add plan page and be possible to create a plan.
Title - the name that describe the tariff in the One-Time Tariffs table
Price - the price for the service
Partners - select the partner 's name
VAT Included - select it on or off
VAT - the percentage of the VAT
It is possible to edit or delete the tariff with the icons
or
in the column Actions.
There are two symbols
on the bottom left of the table. First icon
is used to copy, print the table and to export it in different formats: Excel, CSV, PDF. The second one icon
is used to modify the view of the table.
After the creation of One-Time plan, it is possible to use it from:
1. Add one-time invoice
On customer's Billing - Invoices tab possible to add One-time invoice:
In Create invoice modal window possible to select One-time plan as item and all data like description, price will auto filled: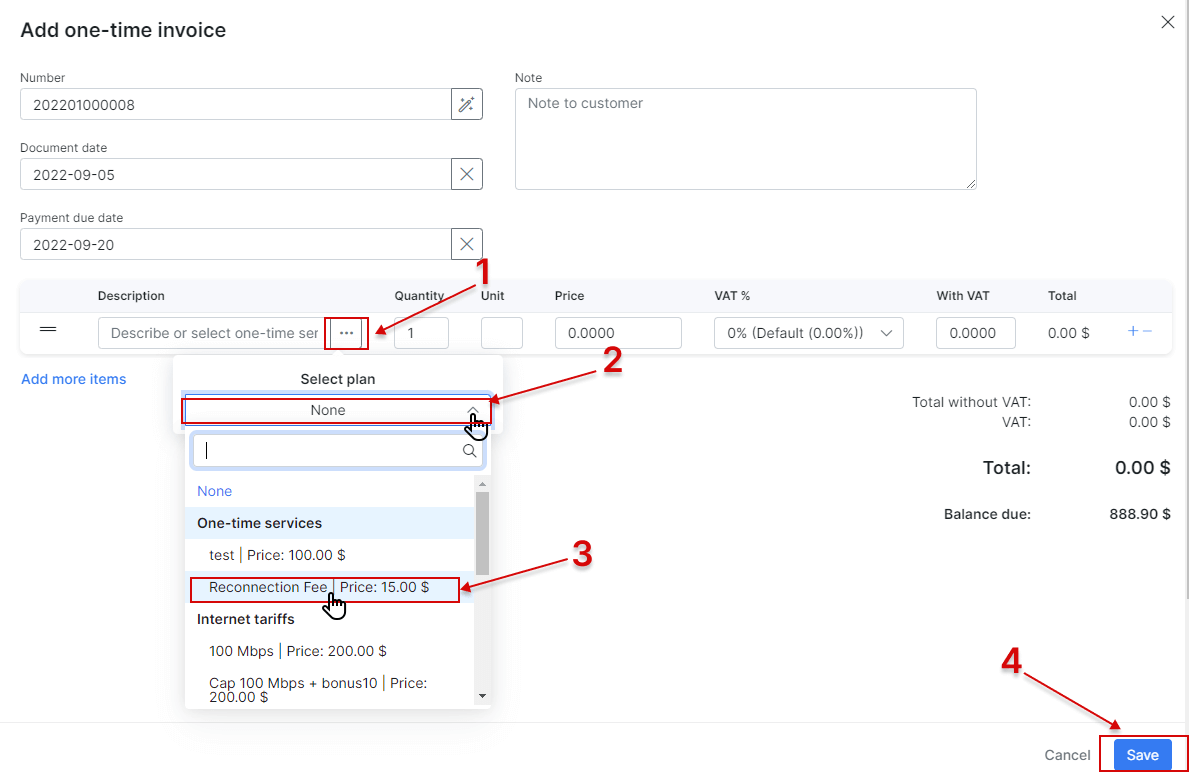 2. Add Proforma invoice
Working exactly the same as for Invoices - nn customer's Billing - Proforma Invoices tab click on Add Proforma invoice button: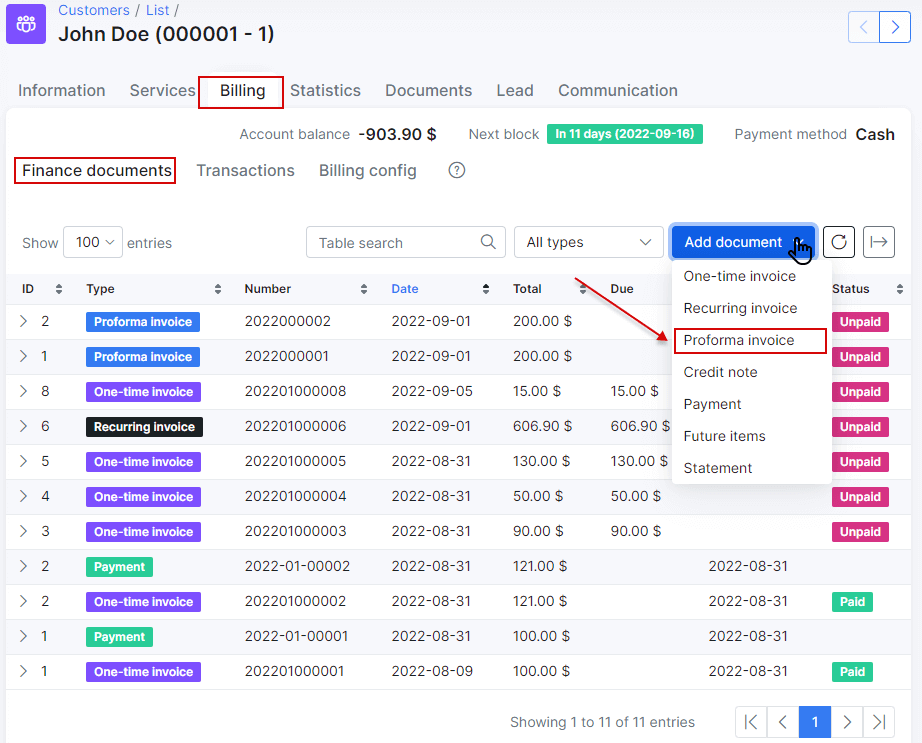 In the modal window possible to select One-time plan: